Women, are you ready for a clear path forward to understand how to improve your fertility with ease and without medical intervention?
Many women feel a sense of hopelessness as they navigate their own fertility journeys inside and outside of the medical system. 
It's normal to feel overwhelmed with all the options, and protocols on how to better optimize your fertility and ovarian function.
Often women feel bombarded with procedures, advice, supplements, herbs, and so on as they embark on the conception or even preconception path. 
All of this can feel so stressful.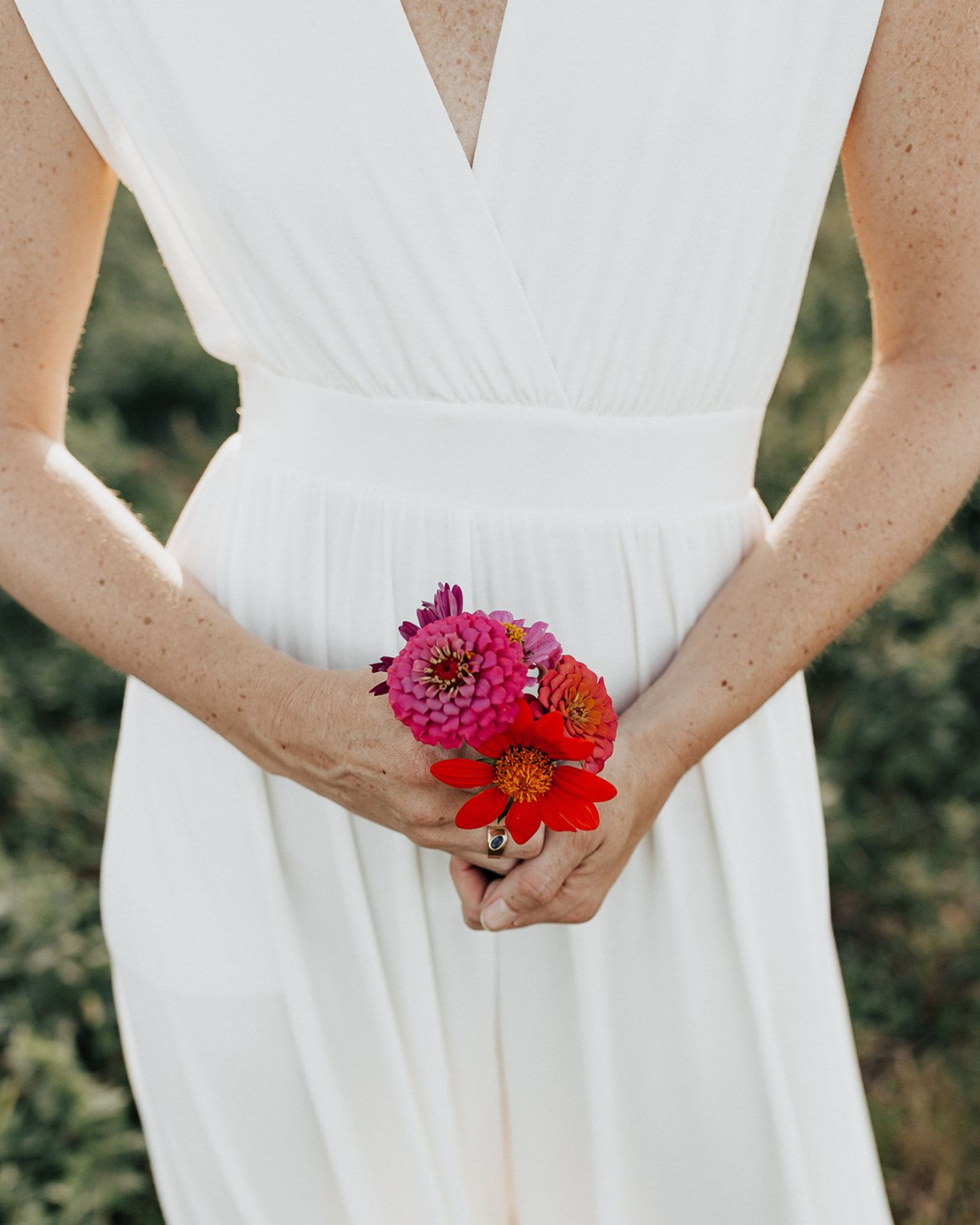 You probably know how stress can contribute to cycle challenges… 
And yet, when you're calling in conception it's not enough to simply tell yourself to "relax." 
In a world that disconnects women from their fertile essence and disrupts female hormonal physiology… 
optimizing ovarian function and boosting fertility can include simple sustainable practices that fit into your everyday life.
It doesn't have to include invasive testing or medical procedures. 
You can feel at ease and supported on this journey.
Hi, I'm Kristin Hauser and I'll be your guide. 
I've been working with women through fertility challenges for the last 10 years. 
During this decade of work, I've been practicing as an acupuncturist, herbalist, and somatic sex educator focused on womb and hormone healing, fertility through postpartum. 
I'm now bringing together the best of what I know - the ancient wisdom of Chinese Medicine, hormone know-how of functional medicine, somatic sex education, and my own lived experience of supporting many women through complex fertility challenges. 
I've personally worked through my own hormone challenges without relying on common medical interventions and helped hundreds of women do the same.
I understand the complexity of this work and want you to know that your body is not broken and you are not alone. 
"I felt so seen and heard and validated on everything I've been going through. I feel so hopeful about my health for the first time in years and I'm so excited to get started with this new plan."
- L.B.
"I finished the herbal formula you recommended and my periods regulated! I just got a positive pregnancy test. Thank you!"
- ZH
"I have been doing much better. My bleeds are almost not painful at all which is pretty miraculous, and I feel much better in my cycle overall."
-Julie-Roxane K.
What's included when you sign up…
✓2+ hour workshop
✓Recorded Q&A to get all your questions answered
✓ Clarity and conversation around the most common causes of fertility challenges 
✓ Deep dive into Chinese medicine understanding of fertility and hormonal health 
✓ Understand the pitfalls of reproductive technology and how to support egg quality naturally
✓ Discussion around hormone testing, why AMH doesn't matter and what else you need to know when considering testing
✓ 90-day supportive Restore Your Fertility guidebook - a step-by-step guide to keep you on track in restoring fertility and improving ovarian function
✓ 15-page nutrition integration guide with recipes and recommendations for meals, snacks, and herbal infusion recipes to support fertility 
✓ Downloadable fertility-focused supplement and herb guide to help understand what is best for your body
✓ Lifetime access to the workshop and all bonuses 
✓ Bonus: Vaginal Mapping Practice for Nervous System Regulation 30-minute audio practice
I'm In!
Through and after this workshop you can expect…
✽ to feel confident and equipped with a thorough understanding of the many areas of your fertility. You'll be able to go right into implementation mode so you can improve your egg quality, optimize ovarian vitality and get pregnant.
✽ to have clarity on what herbs, nutrition, and supplements are best for your ovarian health and hormonal resilience as you restore optimal fertility.
✽ to feel hopeful with the new tools and guidance from the class and step-by-step 90-day pdf that will support you through your conception journey.
✽ to feel connected with a community of women that are also going through a similar experience as yourself, knowing you are not alone on this journey and are supported in your healing.
"I followed every single thing on that course and found it truly fascinating.I had no periods following an ectopic and was told my remaining fallopian tube was blocked. Within just four weeks of the course I began bleeding again. My periods were exactly 28 days apart and I was ovulating, all things I've never ever experienced. Myself and my partner have experienced two lost babies (one very quickly lost, one ectopic as I mentioned). I am excited to tell you that I am currently 8 weeks pregnant, it is in the right place, all my hormone levels are perfect. I can't say thank you enough, no words I write are really going to express how grateful I am."
- Franchesa
"Kristin and the treatment, attention, and care she gives has been incredible. I began seeing her earlier this year for hormonal balance after struggling with horrible night sweats, extra long cycles, and noticeable PMS. My night sweats are now gone, my cycles have decreased consistently by about a week, and the PMS has lessened. This was HUGE for me as I've seen many doctors (both western and eastern) over the years and haven't had these results!"
-Cortney H.
"WOW that workshop was amazing. I feel very empowered and happy that I chose to sign up. Everything we addressed was relevant and SO worth the time and money. In other workshops I've attended in the past, the information was too general and didn't feel like enough to get me to buy in, but I came away from Kristin's seminar with so much positive energy and hope because she offered tangible solutions. I also felt as if I was no longer so alone in my health struggles."
- Jiana (Womb Medicine Workshop)
I created this offering so I can reach more women who want fertility support away from reproductive technology.
You'd pay upwards of $750 to work with me for four sessions within my one-on-one practice. 
This class will cover more than I could working with someone within these 4 sessions! 
We are truly packing it in during this workshop. 
Do I need to purchase anything to complete the class?
Does this workshop apply to me if I've had an unsuccessful IUI or IVF?
Can this class help me if I'm 40 years old or older?
I have PCOS or endometriosis, would this still work for me?
How long do I have access to the course materials?
Click the button below and immediately after you place your order you will receive an email with login details to your course platform.
After you log into your course platform you'll see our workshop video, all supplement class materials, and your two bonuses. 
Your body is not broken. You're not alone. Together we can find a path forward.